Cast basalt
Basic Information Regarding Cast basalt
Basalt is basically a volcanic rock that possesses perfect characteristics including resistance to abrasion as well as corrosion.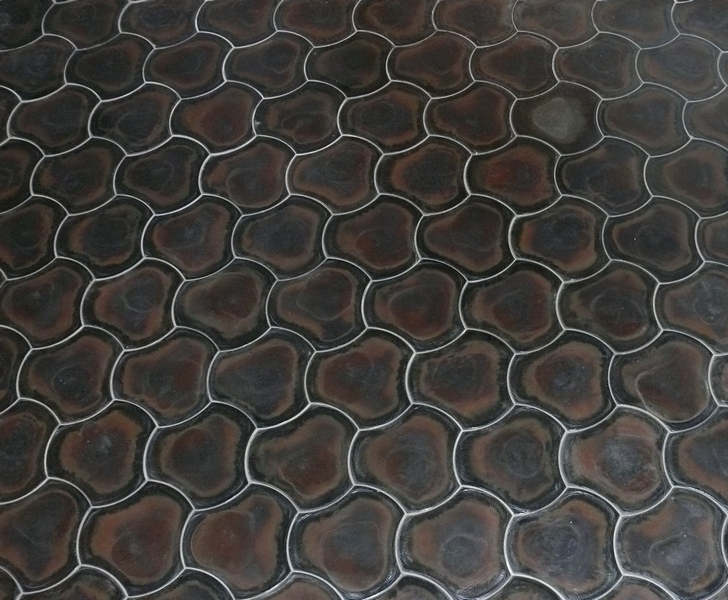 The process of basalt casting starts with discerning quarrying of the rock. It is then melted at 1280°C and then casted in the form of moulds and cylinders. The basalt castings that are produced are then exposed to a cycle of heat treatment. They are placed in kilns for the production of basalt in a re-crystallized form. The product contains various cast basalt properties like inertness in it. This inertness is inherited from the parent material. It is homogenous, non porous and denser as compared to the raw form. Amazing qualities of abrasion resistance are acquired by the processed form of basalt after going through the process of basalt casting.
Basalt casts are considered the best lining materials for industries dealing with abrasion resistance. The other application areas of basalt casts are bends, lining pipers and trenches.
Application Areas of Basalt Casting
Because of the specialized cast basalt properties, they can be used in thermal power stations for the manufacture of hoppers, bottom ash, bends, pipelines, trenches, coal piping, dust lines, disposal slurries etc.
Cast basalt is also used in cement plants for making air separators, chain conveyor, silica hoppers, nozzles, coal hoppers, cement hoppers, cyclones, raw mill ducts, chutes, thick slurry lines, mixers, grate cooler housing, coal ventury etc.
Steel plants also make exceptional use of basalt casting materials. They use if for making lime bunkers, coke breeze, telescopic pipers, cyclones, sieves, floatation cells, coke sorting units, sinter plant cyclones, iron slurry line, granulated slag, thick slurry lines, hot mill flume, flow conveyors etc.
Furthermore, coal washeries make effective use of cast basalt for the manufacture of media sumps, coal transportation, coal washing plans, cyclones, conveyor pipes, floatation cells, centrifuges etc.
Cast Basalt Properties
Cast basalt is resistant to abrasion.
It is resistant to many chemicals.
Cast basalt can be easily cast in various shapes including flat, hexagonal and radial tiles or cylinders. They can also be made up into special castings and different circular pipelines can be made of it.
Some Technical Properties of Cast Basalt
Cast basalt gets polished up when more material is passed over it. This reduces friction in it and improves the service that it renders.
Cast basalt is considered the best for abrasion. A basalt pipe has a stronger strength as compared with that of a bare pipe. Its external effect of strength is higher than the raw form.
Another important feature of cast basalt is that it is resistant to chemicals including alkalis and acids. As it is resistant to chemicals; therefore, it is resistant to corrosion as well.
Cast basalt tiles can be easily found in a regular size of 200x200x30 mm. The weight of a regular shaped cast basalt tile is 78 kg/sq m. The pipes and bends that contain lining of cast basalt possess a size of 40-1100 NB.
The maximum temperature that can be withstood by cast basalt is 450°C.
The life span of an average pipe made up of cast basalt lining is more as compared with that of cast iron. It is 3-4 times more than the wear of cast iron.
Cast basalt is a durable, resistant, and reliable and widely used manufacturing material being used in variant construction projects and industries. The linings made from cast basalt are strong and have long lasting effects. This is why most of the industries prefer using cast basalt linings in most of their manufacturing operations.