Protecting sill pieces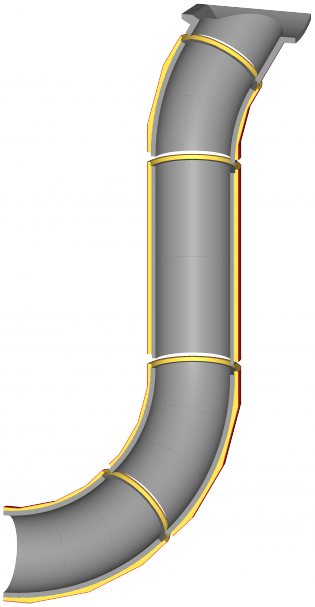 For bypasses in protecting sills
it is suitable to use our resistant protecting sill components. With aid of technology used for piping components we produce needed shape pieces for whole future protecting sill.

It applies to flat tubes or bends, and needed bypass is made by their assembly. Neck and shank of the pieces are made by means of basalt insert, which is glued into the steel jacket.

It is possible to produce various diameters of the pieces and length of the tubes acc. to the requirements, bends of various radii and angles. In practice, it is all up to you and your requirements.

The most advantageous procedure is sending the drawing of required solution to us and we will readily propose you the suitable pieces.